The Monarch Advantage™
A Unique Perspective for Leaders and Organizations
Just like a monarch butterfly, leaders have different cycles of growth. The key to growth is knowing which leadership stage you and your team are in. By transforming the way you think, you can bring more awareness to your leadership style and be a more effective leader.
Increase Productivity
Build Effective Teams
Develop Leaders
Achieve Goals
Grow Company Culture
Resolve Conflicts
Strengthen Relationships
Maximize Strengths
The Monarch Advantage™ leverages an integrative methodology, called CORE, brings together Coaching, Counseling, Mentoring and Consulting.
CORE is a proven integrative and holistic approach that utilizes each method depending on the needs of the person or organization. Combined, these provide a powerful tool that delivers high impact and transcendence so the person or organization can maximize their potential.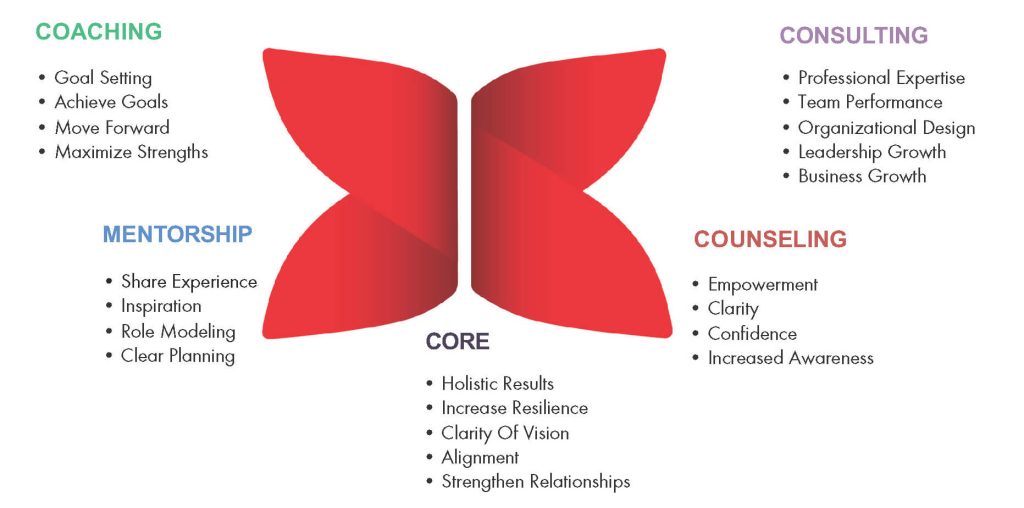 Jesus works with a select group to implement The Monarch Advantage™ each year. To discuss how this program could benefit you and your organization, please contact us and we'll schedule a call for you and Jesus.
CONTACT MONARCH
Download a Monarch Advantage overview.